Whether you've seen it or not, I'm sure you know about BACK TO THE FUTURE. It was one of the most popular sci-fi comedies from the 80s. Not without cause, either, as it's actually a very entertaining film. It spawned two sequels and a cartoon, as well as a boatload of other licensed products. One of which was a comic published by Harvey in the early 90s.
The comic isn't as great as the movies, but I think they did a bit better than the animated series. As is typical of the Harvey line, it's family-friendly, all-ages entertainment. It's good for a chuckle or two, and if you're like me, you may find yourself reading it with the voices of Michael J. Fox and Christopher Lloyd.
By
Dwayne McDuffie
and
Nelson Dewey
.
from BACK TO THE FUTURE #3, March 1992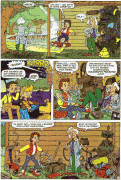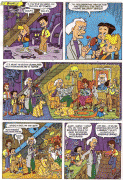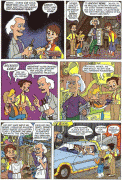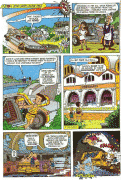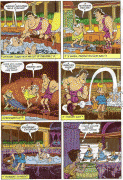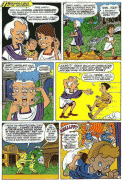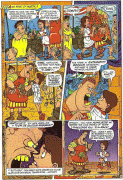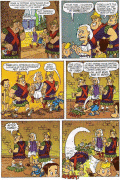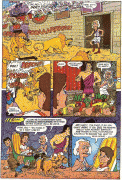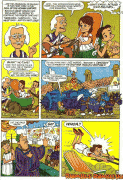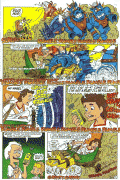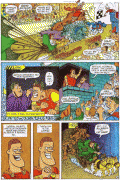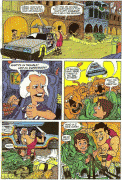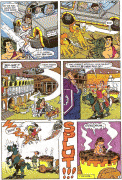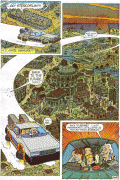 Remember Biff from the movie? (How could you forget, right?) His name's Tom Wilson, and he works as a comedian now. He's actually funny, too. Click here to watch him on YouTube.
*