Darby O'Gill and the Little People
is an adaption of a Disney film (which itself was adapted from a series of books) that featured a young Sean Connery before he was cast in DR. NO. It's steeped in Irish folklore and features leprechauns, which makes it perfect for St. Patrick's Day. The artwork here by comics legend Alex Toth is just extra icing on the cake.
By Alex Toth (screenplay by Lawrence Edward Watkin from the stories by Herminie Kavanagh).
from DELL FOUR COLOR #1024, 1959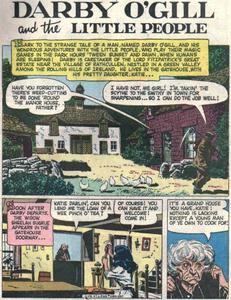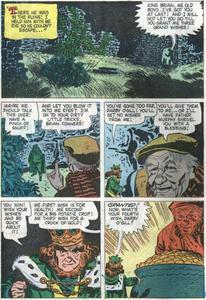 YouTube clip:
CLICK HERE
♣HAPPY ST. PATRICK'S DAY!♣
*